2.3gb Rewritable (Recertified)
Current State of MO Disks – Recertified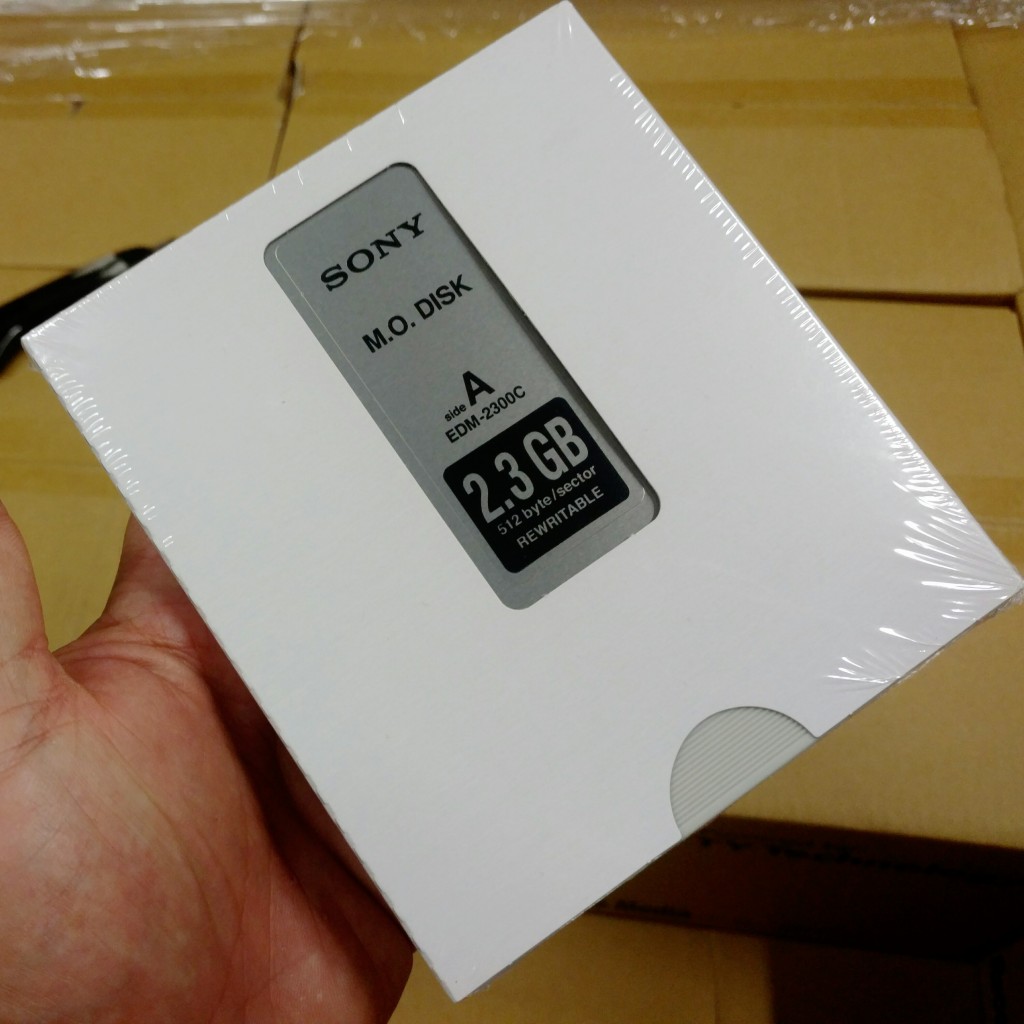 All MO disks have reached End-of-life status. Regardless of branding, the majority of disks were previously manufactured by either Sony or Mitsubishi. Many industries in the Medical, Aviation, Telecommunication and Defense sectors still rely on this media to backup and archive data. Consequently, MO disks are still in demand and due to scarcity the price on new disks is rising rapidly.
MO disks are built for durability and are capable of hundreds of thousands of read/write cycles. And in many cases, disks are used only once for archival purposes. We refurbish gently used MO disks to offer a quality product to our customers at a fraction of the cost of new media.
Our MO Disk Recertification Process:

We source disks from internal customers that have purchased disks from us or other vendors and whose data has exceeded it's archival life.
We ship/receive the parcels via certified methods with tamper resistant seals and check in each and every disk.
Each disk is collected, categorized and inspected upon receipt for critical defects.
Each categorized Magneto Optical Disk is then inspected by a second digital media expert with over 16 years of experience. He removes the labels, inspects the ODSM (optical disk shutter mechanism) for functionality and cleans any ink from the disk itself.
The disk is then degaussed multiple times using a proprietary process that runs at the SCSI Dos level.
A read/write test is performed to ensure functionality.
The disk is inspected by a third and final person who passes the disk for final assembly.
The disk is packaged in a brand new cardboard sleeve and shrink wrapped.
The Magneto Optical Disk has now been fully recertified and is cataloged/received into our ERP for future sales orders.
While these procedures do have costs associated with them and we are unable to provide pre-discontinued pricing, oftentimes the price of re-certified media are 1/2 to 1/3 the cost of new sealed media. They are 100% guaranteed to function the same as the new sealed stock. We also offer a more lenient return policy on this media.